Benefit from more than 10 years of clinical experience in two-piece ceramic implants and extend your portfolio with a ceramic dental implant solution predictably, easily and quickly.
Speed-up product development by using our established internal connection based on carbon-ceramic technology. The reversible screw-in connection is a high-strength and form-fit, metal-free connection and offers high prosthetic flexibility. The core of the connection is the high-performance VICARBO® screw made of carbon-fibre-reinforced PEEK polymer.
Combine your two-piece implant design with our unique internal connection for an easier and quicker start to a ceramic implant system.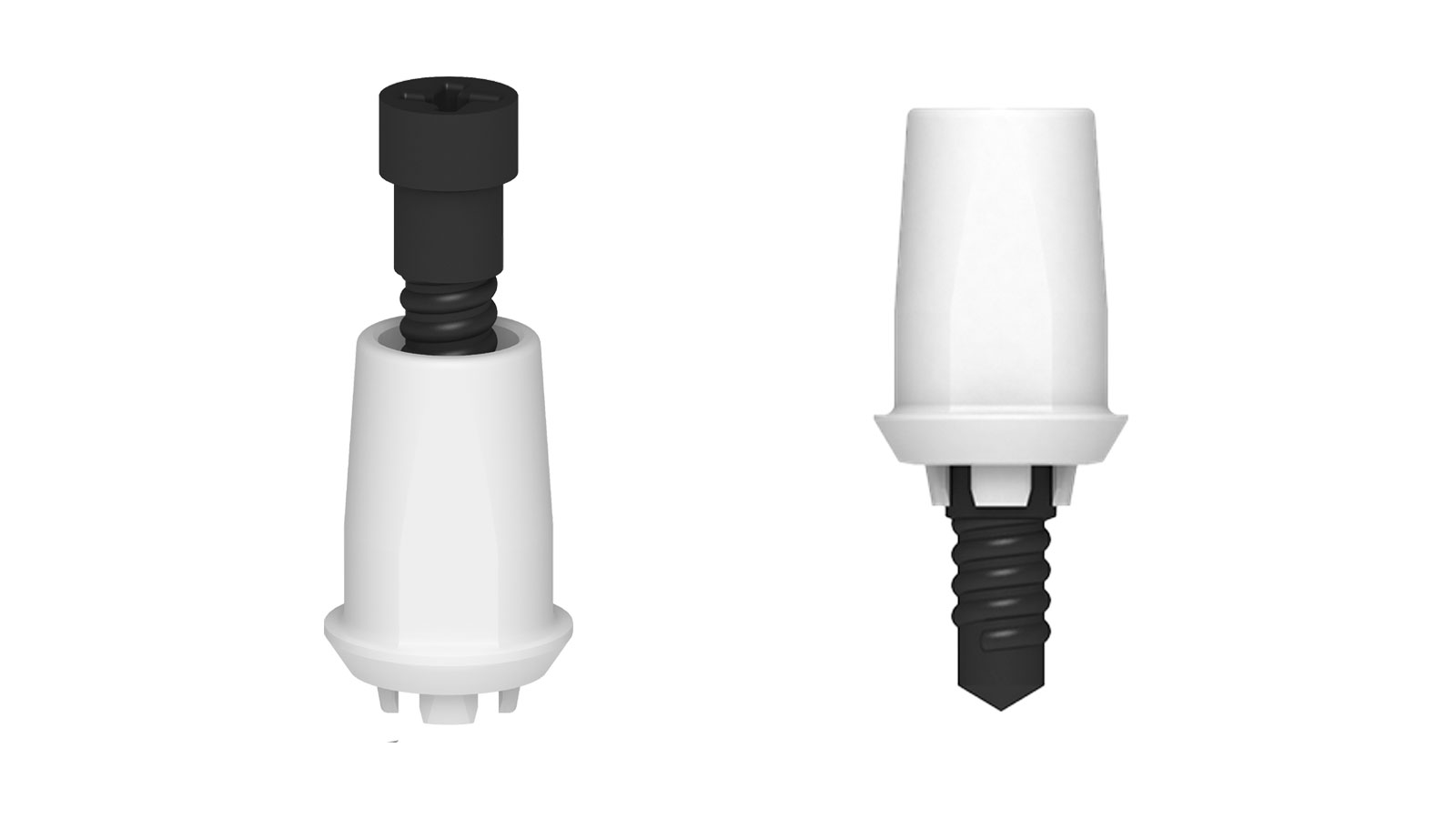 A Strong, Metal-Free Connection
Customize your titanium implant design to be used with ceramics and create your own unique ceramic implant solution with our proven internal VICARBO® connection*.
The inner geometry stays the same while the outer geometry can be adapted according to your requirements. It is important to have a dental implant design suitable for ceramic materials. Our experts will guide you through the process and support you with their expertise in ceramics.
Expand your portfolio with a ceramic solution