From customer-specific implant designs, whether one-piece or two-piece, to ceramic abutments, CeramTec can offer you a solution. We support you with a flexible development approach to reduce project risk at an early stage, through design workshops or stand-alone feasibility projects. CeramTec has the resources and expertise to bring your implant portfolio to the next level.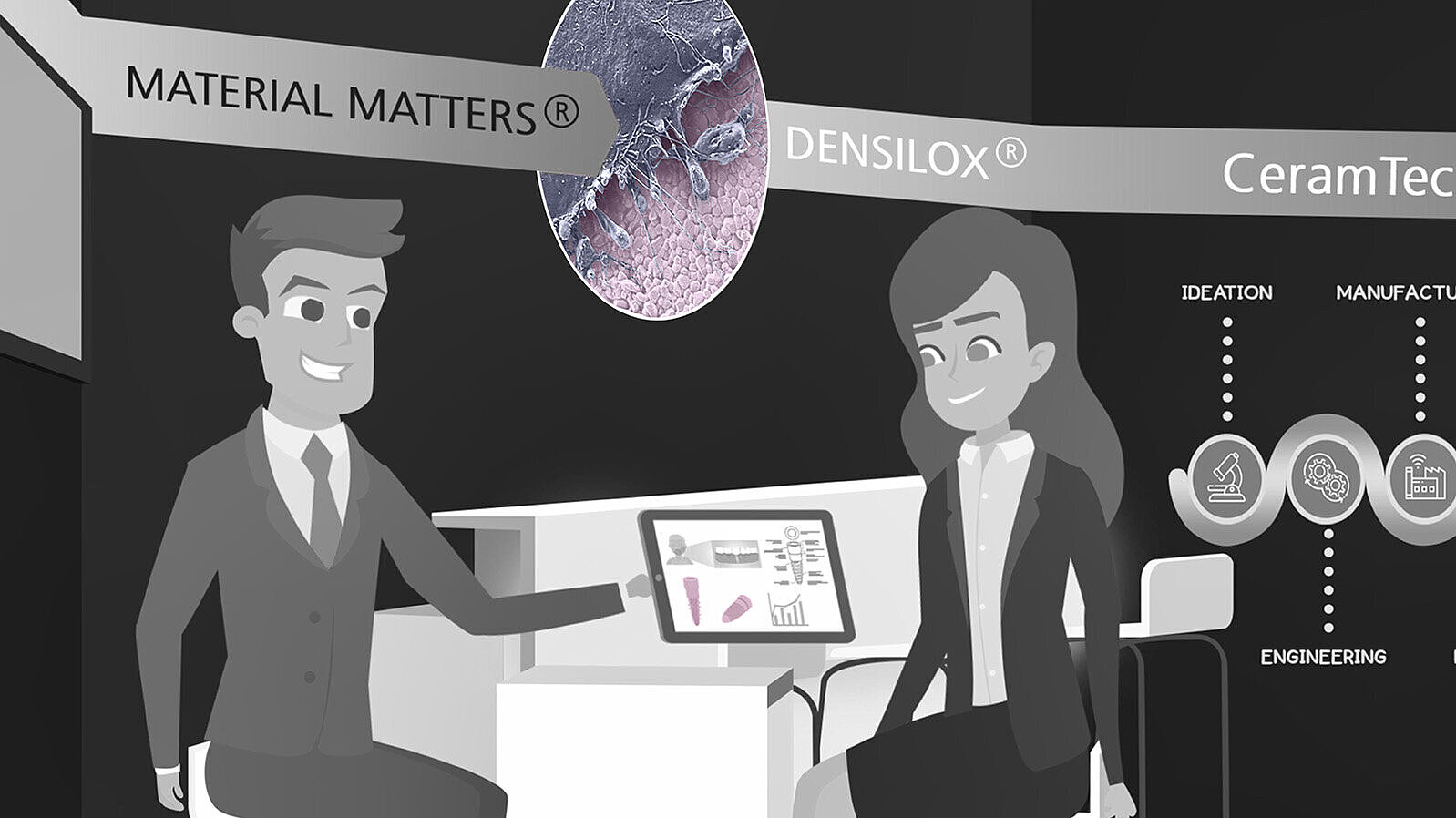 The Partner You Have Been Looking For
CeramTec is a trusted strategic innovation partner in the market. We offer a wide range of value-adding services to support our business partners' ongoing success in a rapidly changing market environment. Our broad range of services reflects the complete product life cycle workflow from ideation over engineering, manufacturing, regulatory through marketing and education. Challenge us to achieve your desired level of differentiation!
DENSILOX® Ceramic Implants
DENSILOX® ceramic implants are based on zirconia which demonstrates high hardness, high fracture strength and toughness1,2. Carefully selected raw materials and strict quality control ensure clean implants with highest demands on surface purity.
Our ceramic implants and abutments are 100% metal-free, biocompatible oxide-based materials.3,4,5 You can select according to your requirements between the most commonly used Zirconia (TZP) and Alumina Toughened Zirconia (ATZ) ceramics. Additionally, you can opt for a Zirconia Toughened Alumina (ZTA) ceramics, already widely used for orthopedic applications.*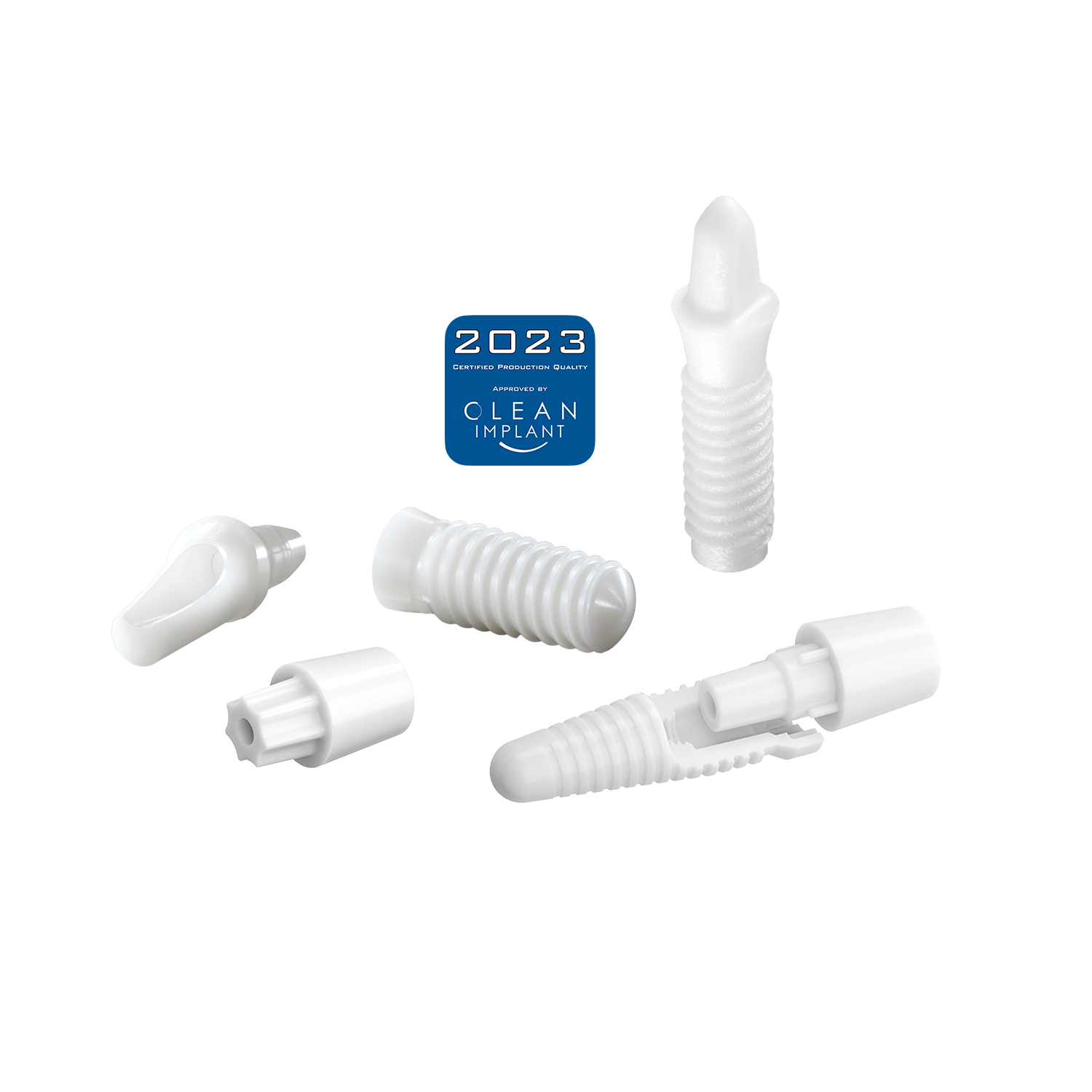 Manufacturing and Quality
We support our business partners with outstanding manufacturing know-how and material expertise to address the challenge between design work and serial production. The brand DENSILOX® stands for expertise in ceramics and quality high-volume manufacturing with flexible production routes. Carefully monitored production and quality control are the key factors to meet the highest standards of quality and batch consistency of our products. All customized ceramic implant solutions produced in our facilities in Germany are certified with the 2022 CleanImplant supplier label.
Certified Production Quality
Manufacturing Technologies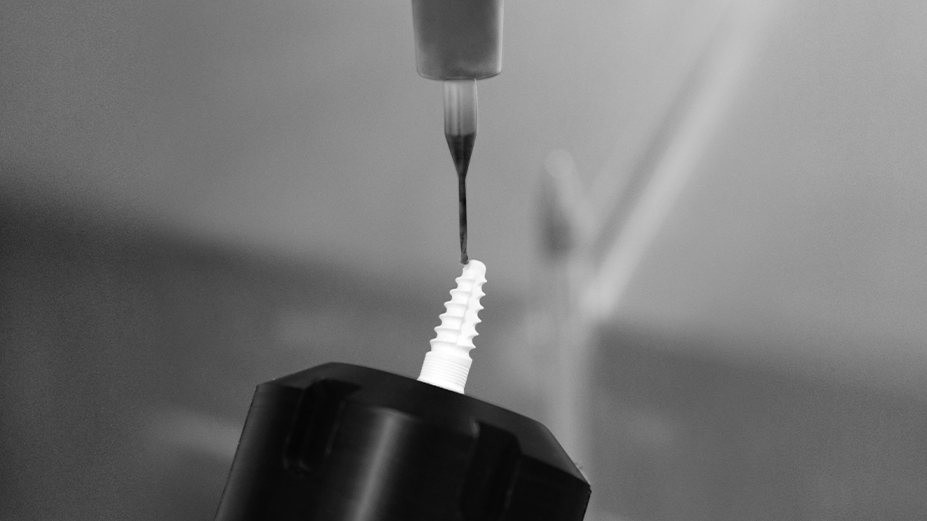 We have different manufacturing technologies on offer according to your preferences: Hard machining, green machining, ceramic injection moulding or a combination of the above.
Accelerate your development
Combine your two-piece implant design with our unique internal connection for an easier and quicker start to a ceramic implant system. The reversible screw-in connection is a high-strength and form-fit, metal-free connection based on carbon-ceramic technology.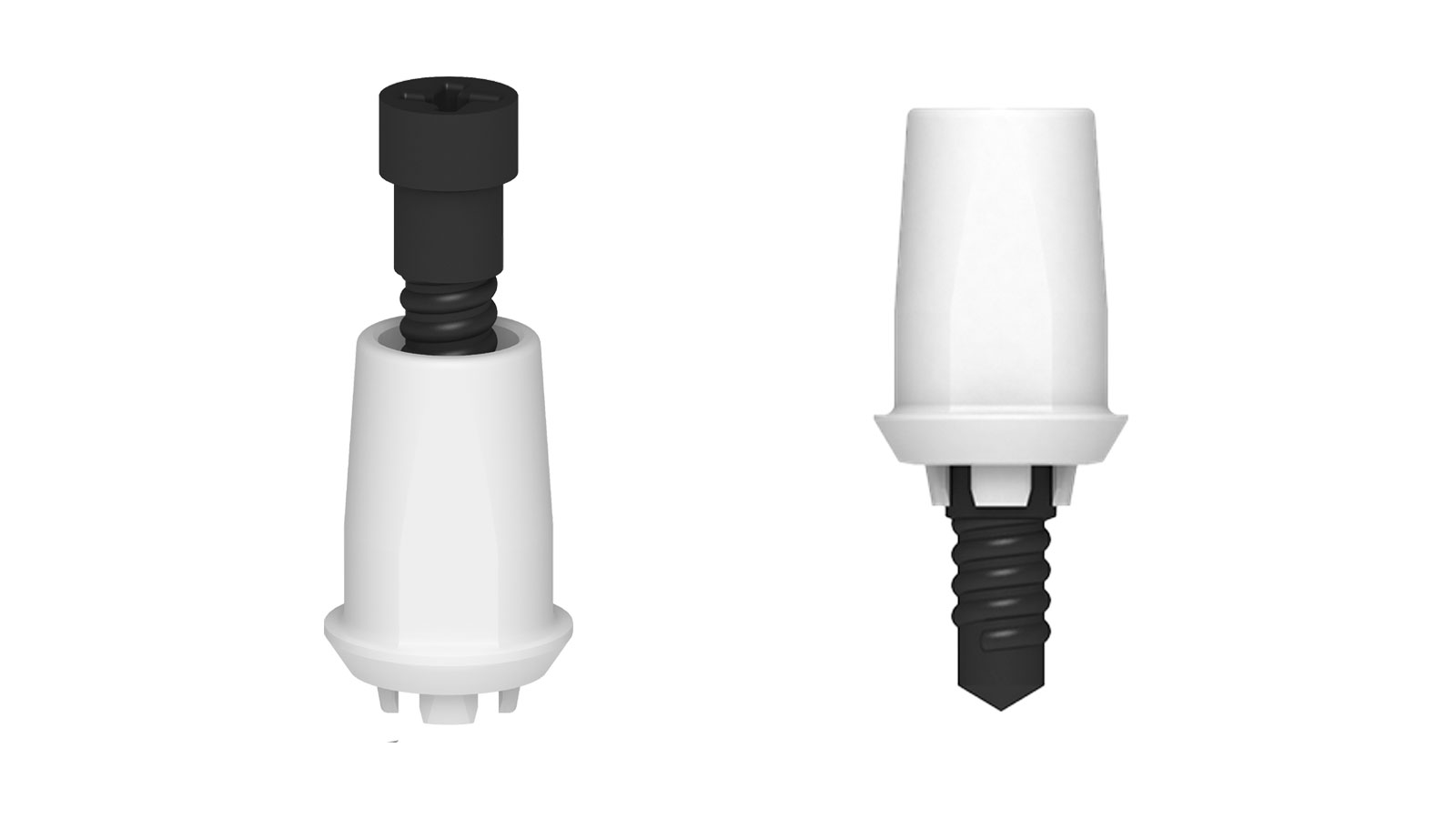 References
*The mentioned claims are based on the long-term experience of ceramic materials/implants in dentistry as described in public available literature, mainly focusing on use of zirconia materials (TZP).
1. Piconi C, Maccauro G. Zirconia as a ceramic biomaterial. Biomaterials. 1999;20:1-25. doi:10.1016/s0142-9612(98)00010-6.
2. Gautam C, Joyner J, Gautam A, Rao J, Vajtai R. Zirconia based dental ceramics: structure, mechanical properties, biocompatibility and applications. Dalton Trans. 2016;45(48):19194-19215.
3. Kajiwara N, Masaki C, Mukaibo T, Kondo Y, Nakamoto T, Hosokawa R. Soft tissue biological response to zirconia and metal implant abutments compared with natural tooth: microcirculation monitoring as a novel bioindicator. Implant Dent. 2015;24(1):37-41. doi:10.1097/ID.0000000000000167.
4. Bächle M, Butz F, Hübner U, Bakalinis E, Kohal RJ. Behavior of CAL72 osteoblast-like cells cultured on zirconia ceramics with different surface topographies. Clin Oral Implants Res. 2007;18(1):53-59. doi:10.1111/j.1600-0501.2006.01292.x.
5. Cionca N, Hashim D, Mombelli A. Zirconia dental implants: where are we now, and where are we heading? Periodontol 2000. 2017;73(1):241-258. doi:10.1111/prd.12180.