To overview page
Results of the ESCI survey on "Clinical Approach to Ceramic Dental Implants"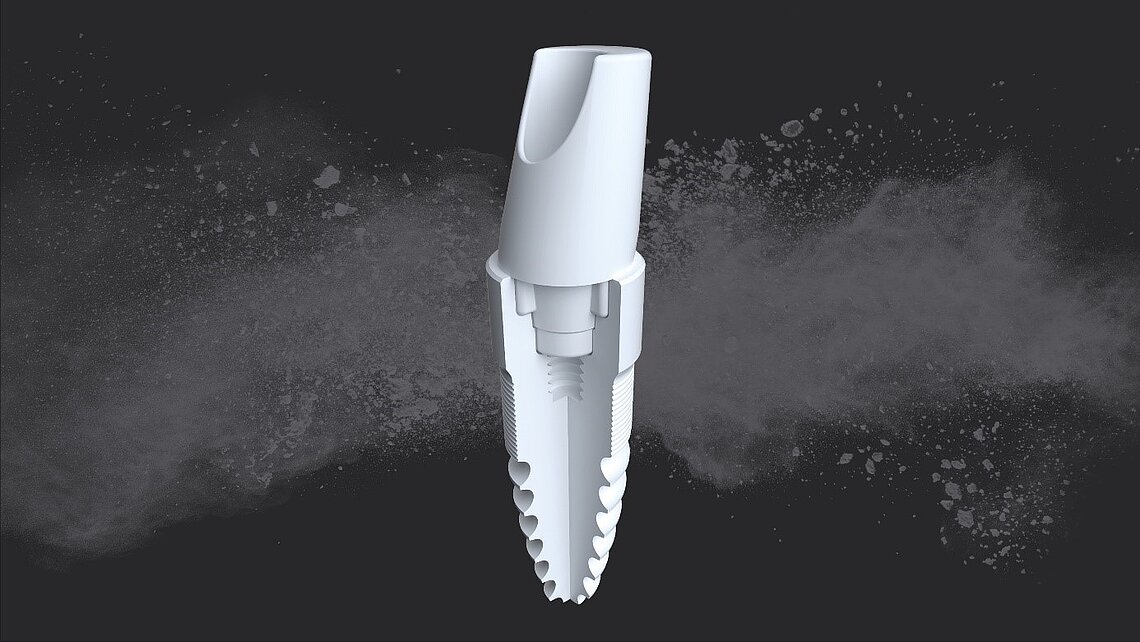 Due to the biological and aesthetic advantages of ceramic dental implants, health-conscious patients as well as the dental surgeon community are showing a growing interest in such implants. What motivates implantologists to choose ceramic implants? What is their experience with ceramic implants?
To gain a deeper understanding of this market, but also to identify potential barriers to the usage of zirconia dental implants, the European Society of Ceramic Implantology (ESCI) conducted a survey on "Clinical Approach to Ceramic Dental Implants" in 2021. The results have just been published and compared with existing findings and evidence.
Over 300 users of ceramic implants as well as users of titanium implants and dental technicians took part in the survey. The responses confirm a clear trend towards two-piece implants, clear advantages in terms of biocompatibility and a low tendency for inflammation with ceramic implants. Furthermore, respondents confirm a low tendency to peri-implantitis as observed in free practice. Past concerns about stability have been reevaluated with regard to newer systems.
The survey provides valuable information for the further development of ceramic implants. At this point, to benefit patients, the ESCI encourages dentists to share their experiences, as well as manufacturers and research institutes to conduct evidence-based studies on ceramic implants and generate long term data.
All results in detail can be found in the Scientific Survey by ESCI. Click here.