To overview page
Future proofing medical devices with advanced ultrasonic technology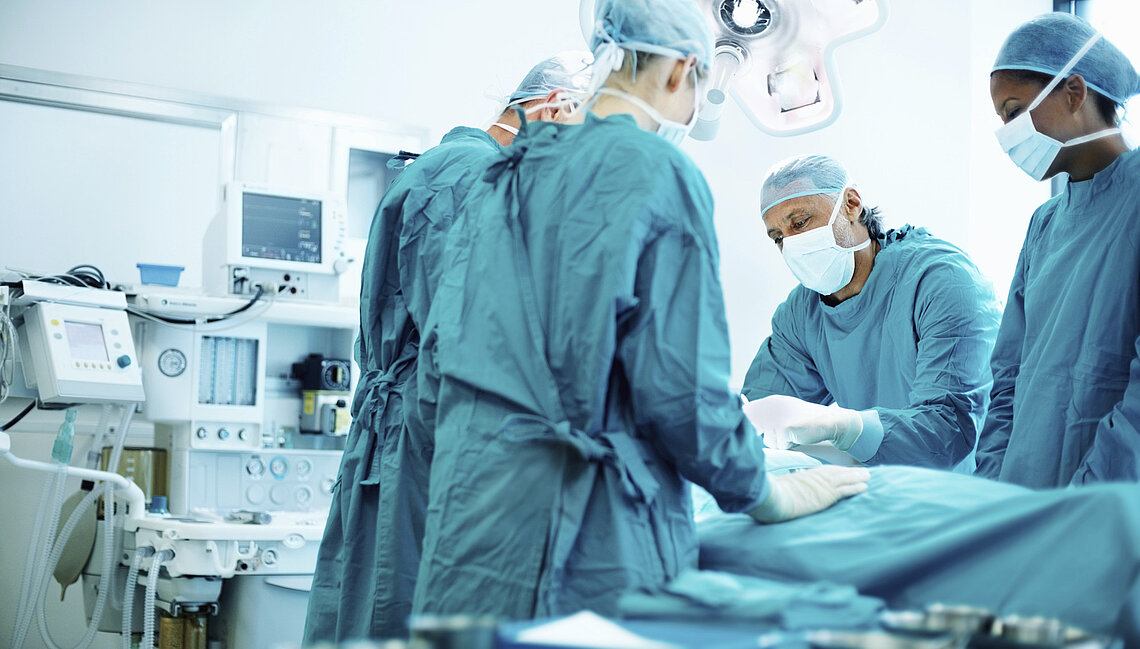 In recent years, the medical device sector has seen increasing demand for smaller, more portable devices in response to various challenges the healthcare sector is facing. In this market environment, collaboration between medical device companies and highly specialised component manufacturers is key to provide tailormade solutions. With two piezoceramic production facilities in the UK and Germany we are continuously advancing our portfolio of fluid management sensors and power ultrasonic transducers for a wide range of medical applications, harnessing the power of piezoceramic as a key component for modern medical technology.
"Piezoceramic disks are the 'heart piece' of ultrasonic technology, which is used in a myriad of medical applications that are affected by a general trend towards smaller and more portable medical devices," explains Charles Dowling, Sales Director Medical Equipment at CeramTec's UK subsidiary in Southampton. "This development is driven by the need to lower health care costs with more treatments and procedures being carried out in clinics and at home, rather than in hospitals. Many clinics do not have the full sterilisation capability of a general hospital, which means that devices and instruments may have to be disposable. Likewise, drug delivery systems for home use must be portable and lower cost by design."
Piezoceramics as key components in a range of medical applications
Key applications for piezoceramics in sensors and transducers include dialysis machines, infusion pumps, surgical cutting and drilling instruments, dental descaling, ultrasonic therapy, lithotripsy including intravascular, ultrasonic nebulizers, phacoemulsification and ultrasonic cleaning. With its long tradition in R&D, in-house manufacturing and assembly, CeramTec develops highly customised fluid management ultrasonic sensors and transducers for these applications in line with changing industry trends and customer needs.
Innovative technology meets strict process control
"Smaller form factor medical devices mean ultrasonic sensors and transducers must fit into increasingly small spaces and complex geometries which we ensure with advanced computer numerical modelling to predict the performance of new designs," says Charlie Dowling. "Importantly, as geometries shrink careful control of piezoceramic materials and manufacturing are indispensable and at CeramTec, we manage these processes strictly in-house and are one of the few companies in world that has process control from the initial piezoceramic made in-house to the final sensor or transducer assembly."
Crucially, the design and development of medical sensors and transducers is an increasingly collaborative process to deliver devices that meet market demands, which CeramTec ensures with a team of experts who work closely with manufacturing outsourcing companies to provide them with complete sensor and transducer sub-assemblies, as well as with medical device companies at the start of the design process.