To overview page
Panel Discussion "Orthopedics Meets Dentistry"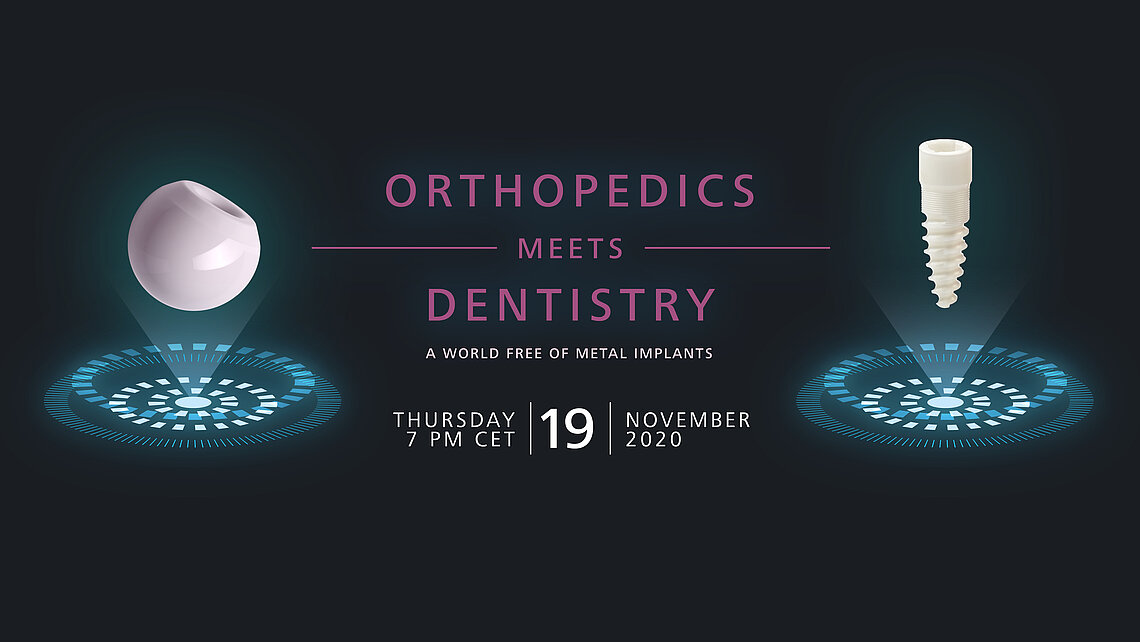 Are we about to make the transition to a treatment concept in joint and teeth replacement without metal?
Orthopedic surgeons and implantologists have quite a different history but also a lot in common. If non-invasive therapies fail, surgical intervention is often the last resort. Removal of the damaged tissue and the replacement with an implant aims to restore function and reduce pain.

Although good results are achieved, both disciplines have to deal with similar complications. The exact cause of these complications remains unclear. However, the implant material plays an important role. Because of their mechanical and biological properties, modern ceramics can help to overcome associated complications and to improve clinical outcome.

How far can we go? On November 19, CeramTec hosted the live virtual round "Orthopedics meets Dentistry" followed by over 400 participants worldwide to learn from international clinical and material experts about the role of implant materials in orthopedics and dentistry.
Learn more about the event and watch the replay: