Dislocation after THA remains one of the major causes for revision surgery. Dual mobility implant constructs have won recognition and wide-spread acceptance as a solution for patients after dislocation, or as a primary solution for patients at risk of dislocation.

Besides advantages such as the increased range of motion and subsequent reduced risk of impingement and dislocation, there is a growing body of evidence of metal-related issues with current dual mobility systems.​
Metal-Related Issues with Current Dual Mobility Systems
There is a risk of fretting and corrosion at the interface between the metal femoral head and neck.
The junction between the modular CoCr liner and the titanium shell (acetabular cup) is effectively a taper connection where a significant amount of fretting corrosion may occur​.
A growing body of evidence points to the risk that CoCr particles may be released and harbour the potential for future impact on patient wellbeing. Recent scientific literature provides evidence of fretting and corrosion at the modular junction, distribution of metal wear particles in the surrounding tissue and elevated metal serum values post-operatively.
BIOLOX®delta in Dual Mobility Systems​
There are three ways to integrate BIOLOX®delta ceramics into dual mobility systems. We offer an extended size range of BIOLOX®delta femoral heads for dual mobility systems. Our thin-walled ceramic liners are specifically made for modular dual mobility cups. For monoblock dual mobility systems, a direct-to-bone ceramic acetabular cup is part of the innovative future for dual mobility solutions.
1. BIOLOX®delta Femoral Heads for Modular Dual Mobility Systems
​CeramTec offers a range of small diameter modular heads: 22.2mm, 26mm, 28mm, all in three neck lenghts, S, M and L. This portfolio of femoral heads in incremental sizes allows the largest possible internal femoral head size for each specific cup size.​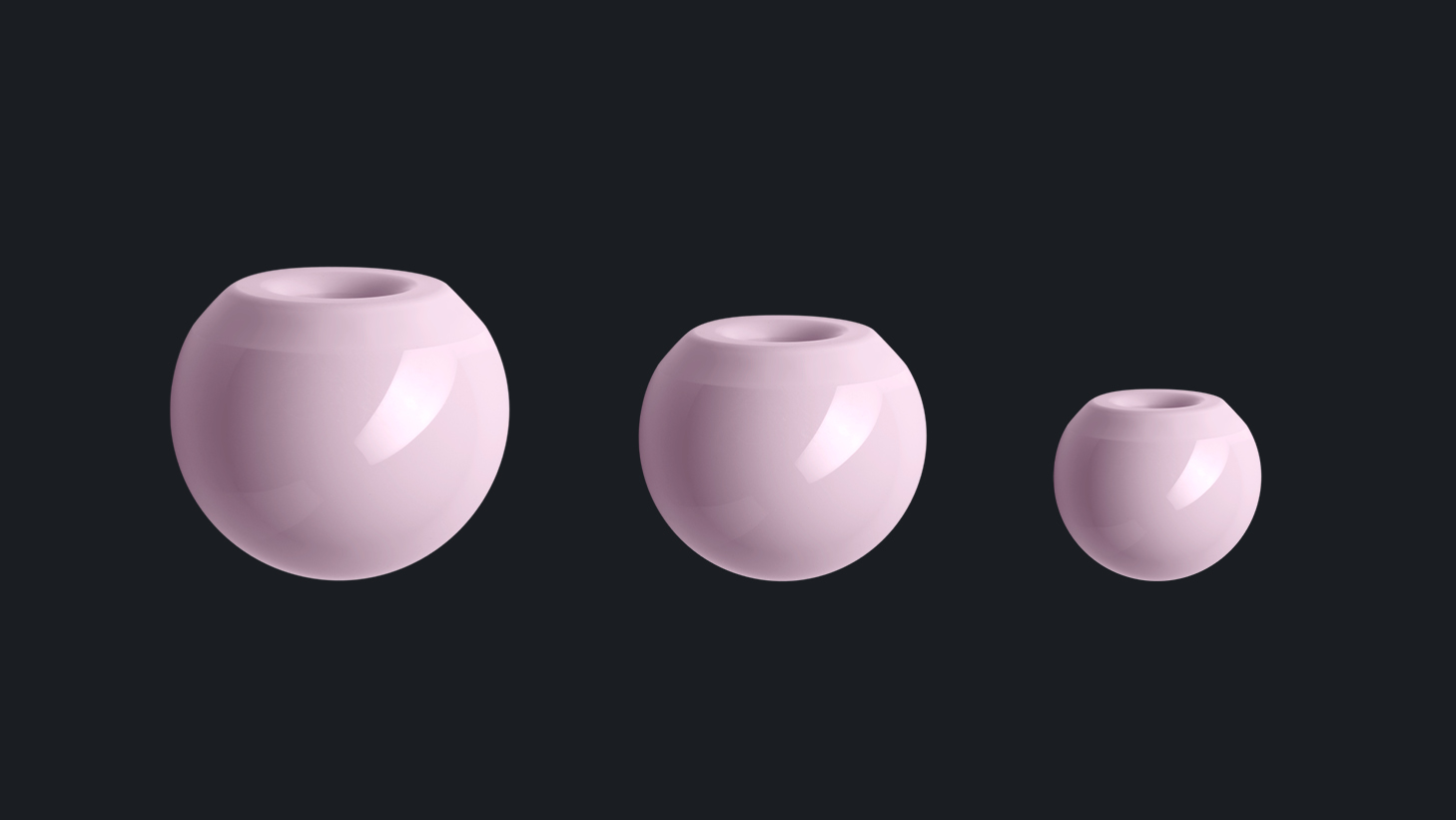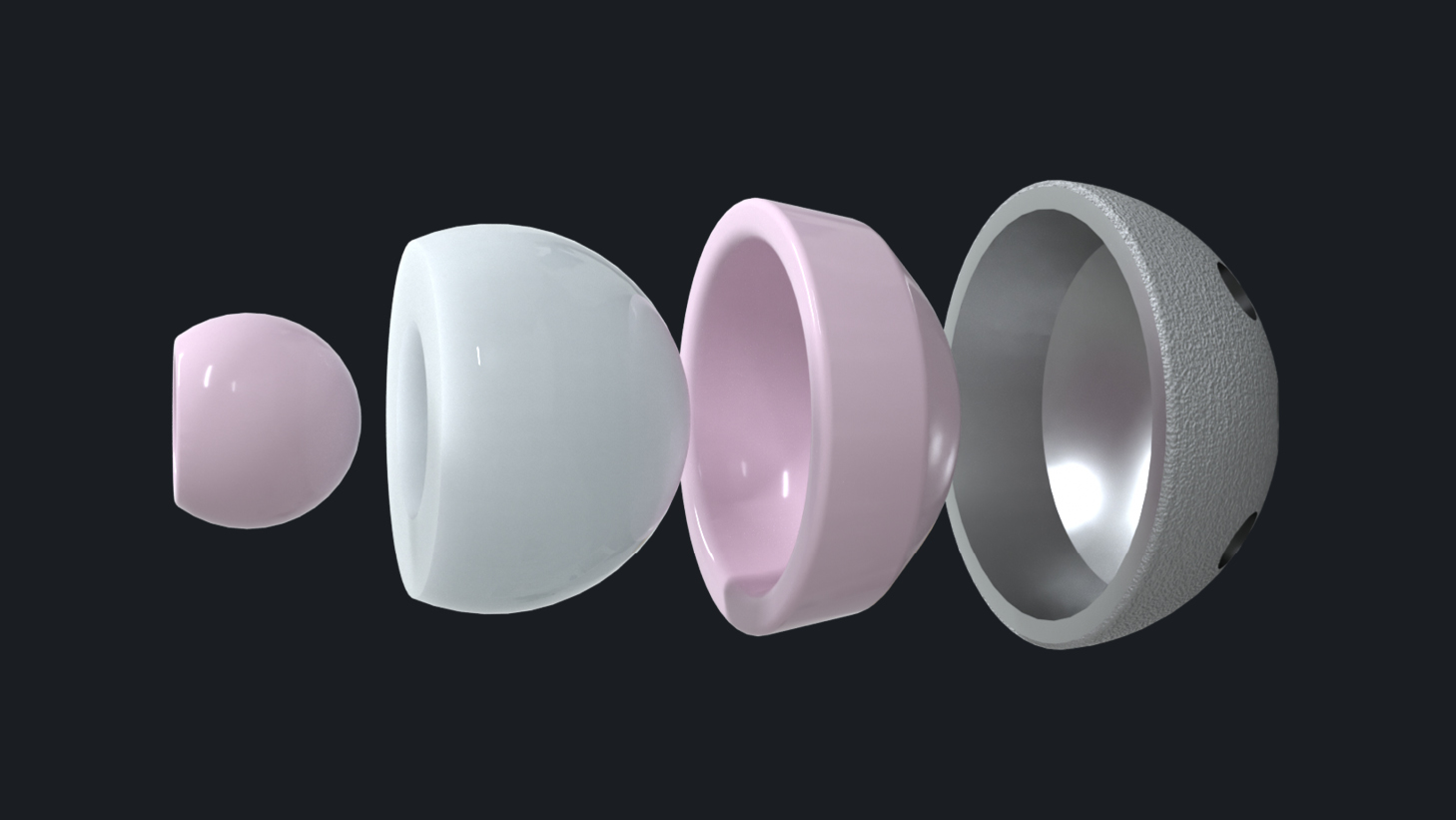 2. Thin-walled Ceramic Liners for Modular Dual Mobility Cups
There are almost two decades worth of extensive clinical experience with BIOLOX®delta-on-BIOLOX®delta bearing couples. ​By replacing the modular CoCr liner with a ceramic liner, the risk of fretting and corrosion and backside wear at the taper junction can be reduced. BIOLOX®delta ceramic allows a design with an adequate​ thin-walled ceramic liner for use specifically in modular dual mobility systems. ​
References
1. Panagiotidou A, Meswania J, Osman K, et al. The effect of frictional torque and bending moment on corrosion at the taper interface: an in vitro study. Bone Joint J. 2015;97-B(4):463-472. doi:10.1302/0301-620X.97B4.34800.
2. Kurtz SM, Kocagöz SB, Hanzlik JA, et al. Do ceramic femoral heads reduce taper fretting corrosion in hip arthroplasty? A retrieval study. Clin Orthop Relat Res. 2013;471(10):3270-3282. doi:10.1007/s11999-013-3096-2.
3. Beraudi A, Stea S, De Pasquale D, et al. Metal ion release: also a concern for ceramic-on-ceramic couplings? Hip Int. 2014;24(4):321-326. doi:10.5301/hipint.5000132.
4. Kretzer JP, Mueller U, Streit MR, et al. Ion release in ceramic bearings for total hip replacement: Results from an in vitro and an in vivo study. Int Orthop. 2018;42(1):65-70. doi:10.1007/s00264-017-3568-1.
5. Asif I M. Characterisation and Biological Impact of Wear Particles from Composite Ceramic Hip Replacements. [PhD thesis]. Leeds, UK: University of Leeds; 2018. etheses.whiterose.ac.uk/20563. Accessed March 6, 2020.
6. Tsaousi A, Jones E, Case CP. The in vitro genotoxicity of orthopaedic ceramic (Al2O3) and metal (CoCr alloy) particles. Mutat Res. 2010;697(1-2):1-9. doi:10.1016/j.mrgentox.2010.01.012.
7. Grupp TM, Holderied M, Mulliez MA, et al. Biotribology of a vitamin E-stabilized polyethylene for hip arthroplasty – Influence of artificial ageing and third-body particles on wear. Acta Biomater. 2014;10(7):3068–3078. doi:10.1016/j.actbio.2014.02.052.
8. Nikolaou VS, Edwards MR, Bogoch E, Schemitsch EH, Waddell JP. A prospective randomized controlled trial comparing three alternative bearing surfaces in primary total hip replacement. J Bone Joint Surg Br. 2012;94-B(4):459- 465. doi:10.1302/0301-620X.94B4.27735.
9. Scarano A, Piattelli M, Caputi S, Favero GA, Piattelli A. Bacterial adhesion on commercially pure titanium and zirconium oxide disks: an in vivo human study. J Periodontol. 2004;75(2):292-296. doi:10.1902/jop.2004.75.2.292.
10. Rimondini L, Cerroni L, Carrassi A, Torricelli P. Bacterial colonization of zirconia ceramic surfaces: an in vitro and in vivo study. Int J Oral Maxillofac Implants. 2002;17(6):793-798.
For further references click here