Certified Production Quality
CeramTec's DENSILOX® customised dental solutions produced in our facilities in Germany are certified by the dental-specific German CleanImplant Foundation CIF GmbH with the 2023 CleanImplant supplier label. Our dental production quality has been audited and tested by the CleanImplant Foundation in terms of cleanliness and unintended contamination.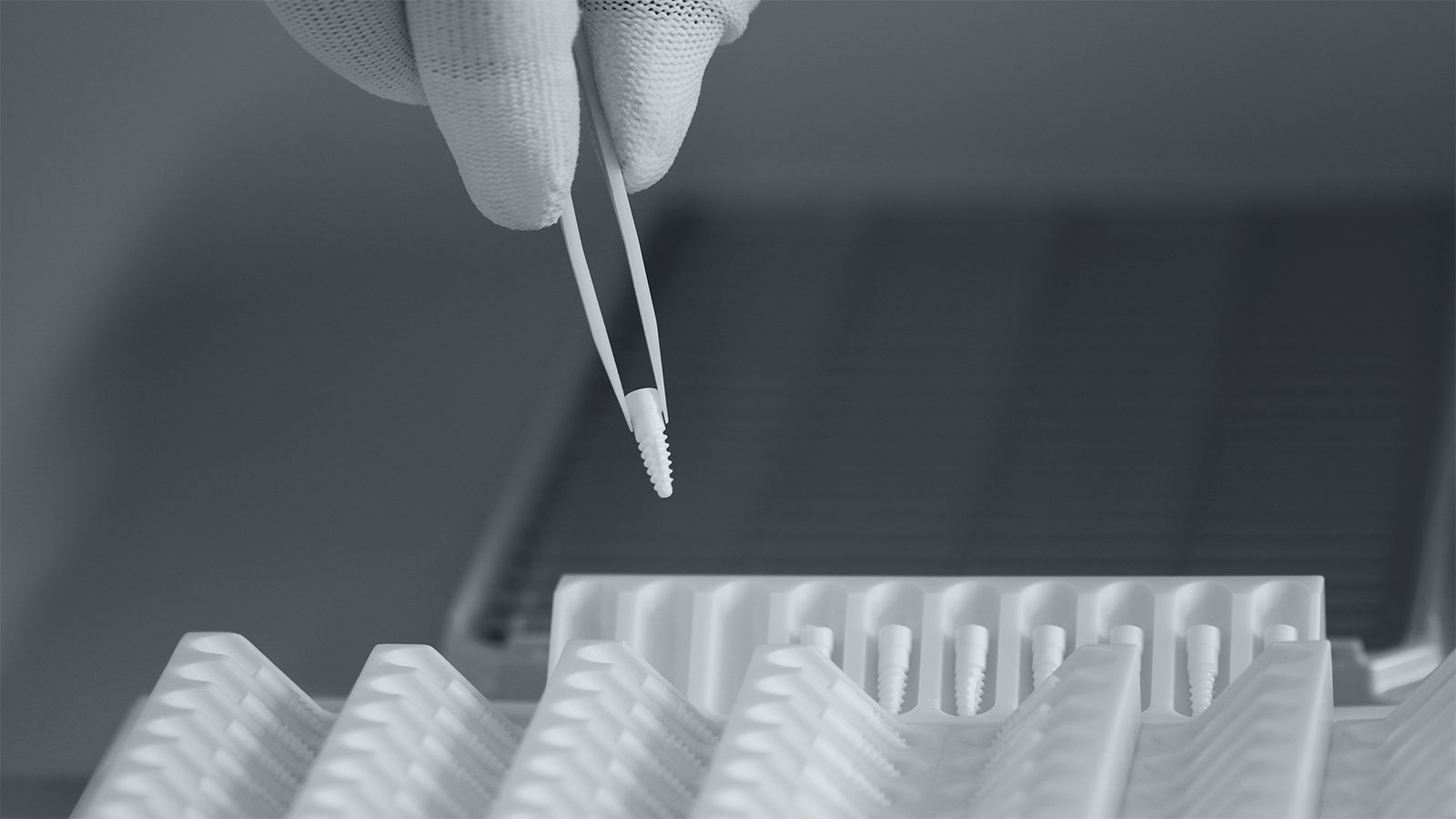 Implants produced by CeramTec in Germany are tested thoroughly on a regular basis in an independent testing laboratory according to DIN EN ISO/IEC 17025:2018. The results of the analysis fully comply with the criteria for the Certified Production Quality following the consensus guideline of the CleanImplant Foundation Scientific Advisory Board, released in 2017.
CeramTec Medical is the first dental ceramic supplier to obtain this quality label.
Contamination is Preventable
What needs to be considered to keep contaminants away from implants?
Medical implants can be subject to contamination throughout the entire chain of the manufacturing process, from the selection of raw material to the clean room packaging. At CeramTec, we pay meticulous attention to cleanliness and hygiene during the entire manufacturing process of our ceramic dental solutions. We aim to deliver contamination-free implants for the safety of the patients.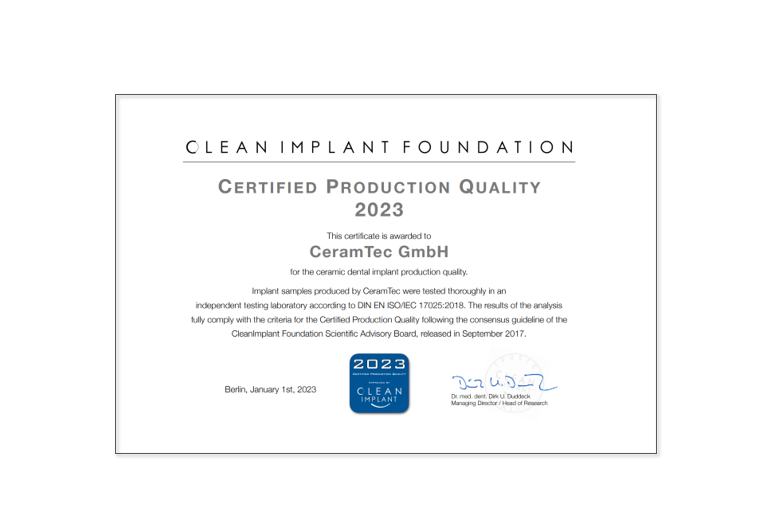 The CleanImplant Foundation CIF GmbH was founded in Berlin in 2016 with the aim to promote high quality implants free of contaminants or other alarming remnants on implant surfaces. In several studies the CleanImplant Foundation found concerning results on sterile packaged dental implants which were ready to be used in patients.
Surface pollution on dental implants may be one reason to cause insufficent osseointegration or induce an adverse reaction of the human body. Consequently, unintended particles on dental implants should be avoided at all costs.
Read more on the CleanImplant Foundation GmbH