To overview page
Head-Neck Taper Compatibility in THA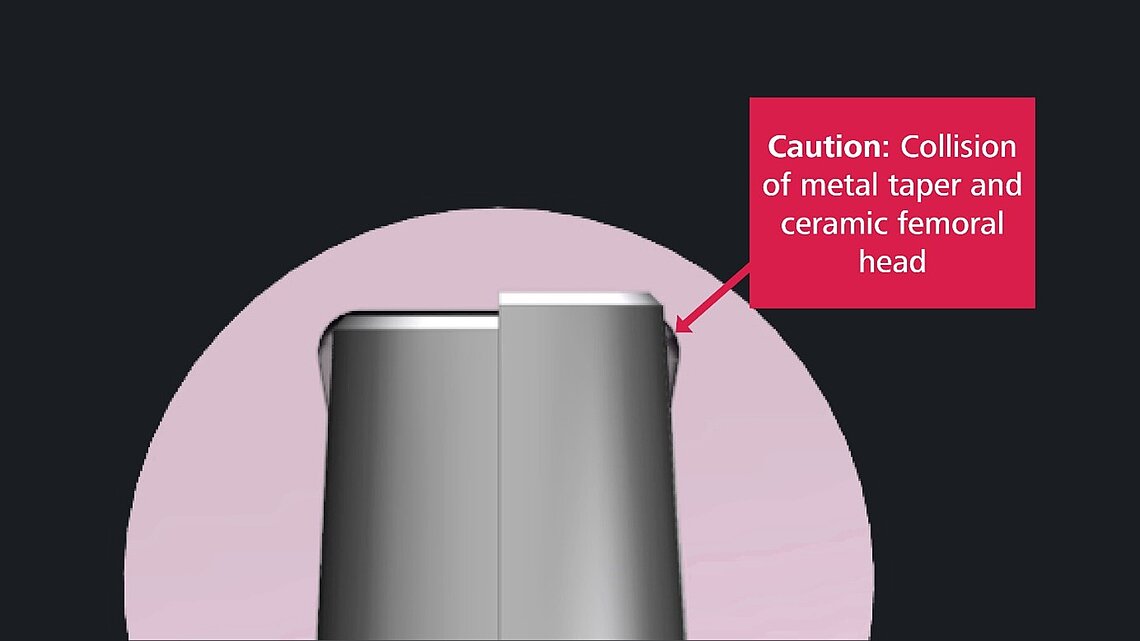 In 2021, a group of surgeons and engineers led by Prof. Klaus Peter Günther (Dresden, Germany) published the "EFORT recommendations for off-label use, mix & match and mismatch in hip and knee arthroplasty". The publication offers guidelines for surgeons opting for off-label use and mix & match in primary as well as revision surgeries because of a particular clinical constellation.
A total of 12 recommendations was defined for different situations (e.g., Off-label use of THA and TKA implants outside the scope of approved indications; Mix & match in primary hip arthroplasty; Mix & match in revision surgery…).
With regard to the use of ceramic and metal femoral heads, the authors of the paper re-emphasize the necessity only to combine implants that are compatible. Mismatch of components (e.g., mismatch of sizes or connections), may result in catastrophic failures and is considered a surgical mistake.
Additionally, and based on publications, there is strong evidence that there are significant variations in clearance, shape, metallurgy, roughness, inclination, and angle at the taper junction.
Therefore, surgeons should avoid mixing stem–head combinations which are not authorized by manufacturers to reduce the risk of adverse events. The risks include fretting corrosion induced trunnionosis in case of an inappropriate metal head-stem combination, and in the case of an unpaired ceramic head, ceramic head fracture.
Consequently, the use of a sleeved ceramic head on a used taper when the stem remains in situ is also highly recommended. According to the authors, the significance of this option cannot be overemphasized: operation time and blood loss can be reduced, and bone stock can be preserved.
Reference: Tucker K, Günther K, Kjaersgaard-Andersen P, Lützner J, Kretzer JP, Nelissen RG, Lange T, Zagra L.. EFORT recommendations for off-label use, mix & match and mismatch in hip and knee arthroplasty. EFORT Open Rev. 2021;6:982-1005. doi:10.1302/2058-5241.6.210080